Marilyn Walsh is a Canadian consumer reviewer with the Cochrane Musculoskeletal Group and is involved with the Canadian Spondylitis Association-Ontario Chapter and Canadian Patient Partners in Arthritis and can be reached at marilynwalsh@shaw.ca.
Now that I am home and my head has cleared from the jetlag which inevitably accompanies the long journey between Canada and New Zealand, I realise that I am still smiling from the experience of attending the 2012 Auckland Colloquium. I would like to give my sincere thanks to the Consumer Stipend Committee for giving me such a wonderful opportunity to expand my knowledge of Cochrane and evidence-based medicine, as well as to network with fellow Cochranites from around the world.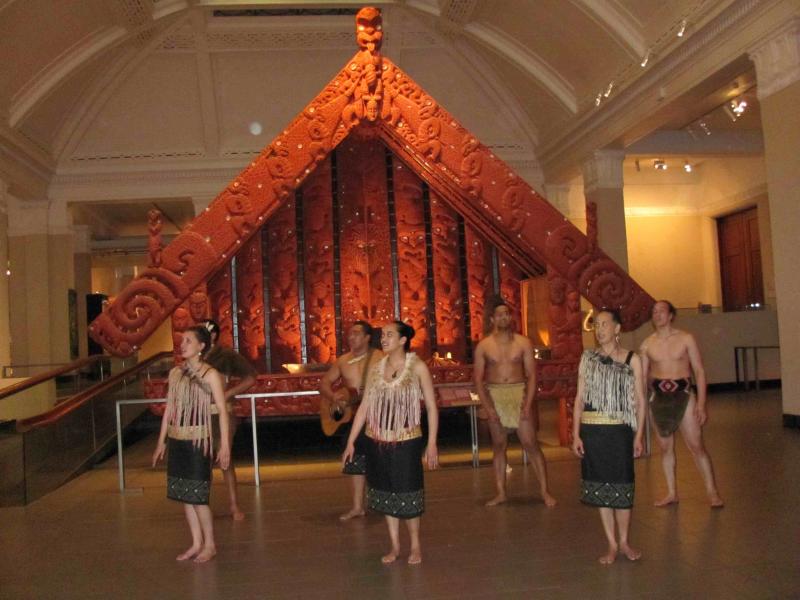 The colloquium officially began with a very warm Maori welcome which enlightened all in attendance to some of the Maori cultural nuances including the blowing of conch shells, singing, dancing and the pressing of noses. What an unexpected experience!
The colloquium had an abundance of workshops each day so it was ensured that there was something of interest and importance to everyone, including consumers.
I had the opportunity to attend the "Navigating The Cochrane Library" workshop the first day which outlined some new features recently introduced to the Library. These included the new search tool, Search Manager, which is used for complex searches. Being new to complex searches, I appreciate the fact that Wiley has made details regarding this information readily available from links on The Cochrane Library homepage.
I attended and benefitted from all consumer-targeted workshops. One entitled, "Making sense of scientific evidence and commenting on a Cochrane Review from a consumer perspective" was very well presented. Sally Crowe, Gill Gyte and Dell Horey used humour to help achieve the objectives of this workshop and it was appreciated by all consumers in attendance, whether novice or "seasoned".
One oral presentation particularly stood out for me regarding consumer issues and shared decision making. Tammy Hoffman discussed a randomised trial regarding the training of medical students in how to facilitate shared decision-making and communicating evidence. I learned that most evidence-based practice courses and workshops typically do not stress the importance of eliciting a patient's need for more or less involvement (there are, after all, some consumers who prefer to leave important decisions up to their physicians). For the rest of us who prefer to be more involved, we need to understand that physicians need to be taught how to communicate effectively. It doesn't necessarily come naturally. Likewise, we the consumer, could benefit from training in shared decision-making so that we can better engage. Communication is, after all, a two-way street.
During the opening plenary, Catherine Marshall, a New Zealand based guideline advisor, gave an energised, thought-provoking talk which created a dialogue that I heard continuing throughout the entire colloquium (and reaching as far as the ladies' restroom!). Despite her background, Catherine chose to speak as a health consumer and recounted her personal dilemma in deciding whether or not to follow her physician's recommendation to begin mammography as part of breast cancer screening when she recently turned 50 (as per New Zealand government guidelines). Being an extremely savvy consumer, Catherine knew where to go to research the topic and one of those sources was a 2011 Cochrane systematic review which stated that although screening leads to a reduction in breast cancer mortality by 15%, there is a 30% over diagnosis of breast cancer due to mammograms. This makes patients out of healthy women. Catherine made us all realize that government policy is not necessarily anchored by evidence-based fact and stressed the need to "get the word out" about Cochrane systematic reviews so that consumers can make more informed decisions and truly be aware of an intervention's potential harms as well as benefits.
In a plenary titled, "It's about connections", our own Cochrane Consumer Co-ordinator, Catherine McIlwain, stressed the need for Cochrane to engage the average consumer and one of the ways to do this is through clear, easily understandable Plain Language Summaries (PLS). Cochrane produces a great product in its reviews but as they are, they are not reaching enough of the general public. Well written PLS's and the dissemination of the summaries.cochrane.org site could contribute to solving this problem. Cochrane needs to connect with consumers and we, the consumers connected with Cochrane, need to connect with other consumers both in our fields and out. Together we can help disseminate evidence-based healthcare.
As a consumer, I believe that one of the main things that I took away from this colloquium was the continuing need to promote the Cochrane Collaboration and its Library in the hope that more consumers can make wise healthcare choices based on reliable evidence.
At the close of the final plenary, I had the opportunity to join my fellow Canadian attendees in inviting all those present to "come to our party" in Quebec City next year where the Colloquium will celebrate Cochrane's 20th anniversary. The Canadian Cochrane Centre presented a video that perfectly highlighted the beauty of Quebec City and the surrounding area as well as the diversity of Canada in general. And yes, I am biased. The video honestly brought tears of pride to this Canadian's eyes.
I would be extremely remiss if I didn't thank the Auckland Colloquium organizing committee for putting together such an incredible event in such a short time. The people in "pink and orange shirts" worked tirelessly to keep everything running smoothly including personally escorting us to social events...and what social events!
We were greeted at the Auckland War Memorial Museum with another warm traditional Maori welcome for the opening function. We were then escorted upstairs to an observatory which allowed splendid views of the area before nightfall and then treated to the most delicious New Zealand canapés. We sampled wonderful mini lamb burgers and delectable concoctions served in what looked like miniature ice cream cones. My fellow consumers and I were so full that we could barely get down the lovely citrus tarts served as dessert (but we did manage one or two!)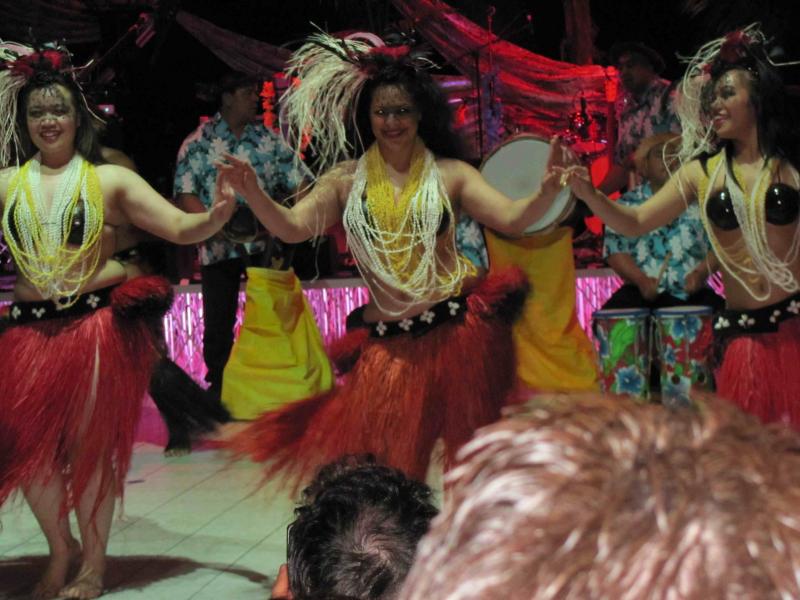 The farewell party was the perfect ending to a wonderful colloquium. After we had once again been treated to delicious canapés, black curtains parted to reveal the dining hall which was aglow with fluorescent palm trees and candlelit centerpieces. A colourful extravaganza of entertainment including fire-dancers continued throughout dinner. At one point, almost everyone had a camera or phone in the air vying for the perfect shot to capture the scene. What a wonderful way to say farewell to friends new and old!
Thank you for giving me memories I will never forget and the ability to experience Auckland to the fullest.